Marnae Natural Deodorant is exactly what it states. 100% Chemical and toxin-free product. Beautiful scents from Mother Nature. Looking after your body from the outside in. With Probiotics hand made in Perth from all-natural 100% essential oils ingredients. The container is recyclable, bio-degradable. Looking after yourself and the planet with an eco-friendly deodorant. that is Unisex. Great gift idea for all ages.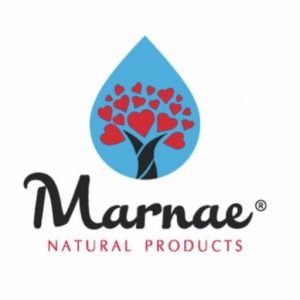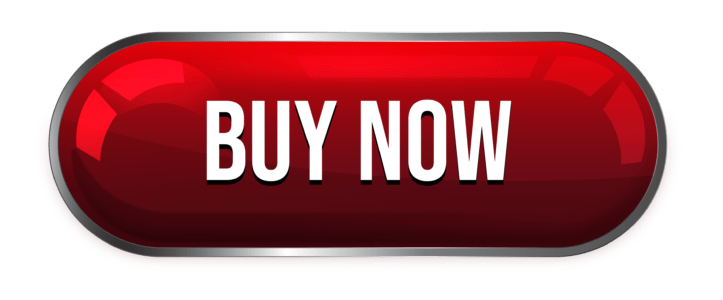 It's what inside that counts
Marnae Natural Deodorant is made of 100% natural ingredients, all carefully chosen to play a particular role in keeping you feeling fresh and confident every day. Even though they're totally natural, we understand that knowing exactly what is in the products you use is super important, especially for people with allergies or skin conditions. So here's a complete list of everything you'll find in a tube of Marnae Natural Deodorant.
Coconut Oil is great to use in natural deodorant, as the lauric acid in it can help to kill the bacteria, fungi and yeast that our body makes in the armpit. If you have skin discolouration in your underarms, coconut oils can also help to even out skin tone and remove darker patches.
Baking Soda Helps to neutralise pH levels, making it beneficial for helping with skin conditions. It also has antiseptic properties, which can kill the bad bacteria that can cause odour.
Arrowroot Powder helps to absorb the sweat and can help to draw out the toxins and impurities under our arms that can cause odour.
Bentonite Clay helps absorb moisture and is also a great natural anti-inflammatory. It has traces of minerals in it like calcium, iron, copper, and zinc. Bentonite clay is good for controlling the odour while letting your armpits breathe and it creates a leaching effect under the armpits where the lymph nodes are.
Zinc Helps to reduce odour from bacteria by minimising the growth of new bacteria.
Cocoa Butter is rich in natural plant compounds and loaded with good fatty acids, which help to hydrate and nourish your skin. It also acts as a barrier, to prevent moisture from escaping, preventing your skin from drying out.
Vitamin E Oil is great to have in a natural deodorant as it has preservative properties in it which gives your deodorant an extended shelf life capacity. Vitamin E also helps to block free radicals and adds antioxidant properties too.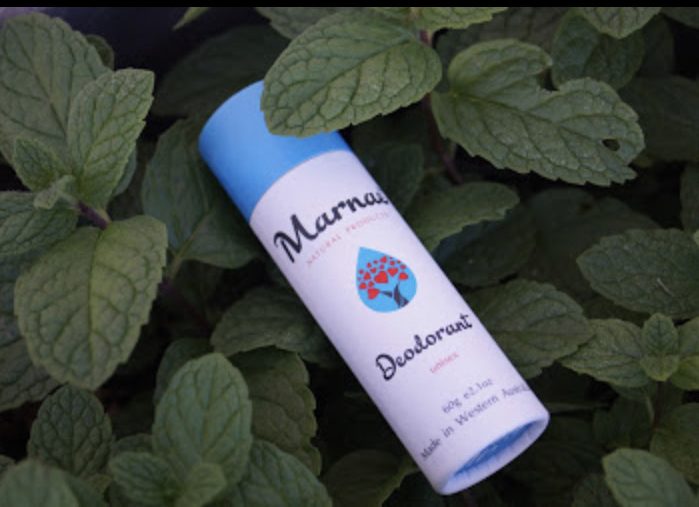 Probiotics Made up of good bacteria that help keep your body healthy, probiotics help fight the bad bacteria internally to fight odour from the inside out. The more good probiotics your deodorant has, the less odour you'll experience.
Magnesium Hydroxide doesn't get absorbed into the skin, but sits on the surface, helping to counteract any odour-causing bacteria that sits on the surface of your armpits.
Shea Butter Naturally antibacterial, Shea Butter helps to eliminate the bacteria that build up under our arms. It's also extremely moisturising and doesn't clog pores, helping skin to stay silky soft, and still able to breathe.
Bees Wax aids in keeping all of these nourishing ingredients in solid form. It's also a natural exfoliant, so will help remove dead skin cells from your armpits, preventing bacteria from gathering in them. As well as all of the basic ingredients listed above, Marnae Natural Deodorant includes a range of essential oils, all of which have amazing aromatherapeutic properties.
Essential Oils
Bergamot has a distinctive fresh scent with citrus tones, which you may recognise from Earl Grey Tea. It is known for its deodorant properties and uplifting qualities and is also antibacterial, antiseptic and anti-inflammatory.
Atlas Cedarwood has a strong, cypress-like scent. It has astringent and antiseptic properties, as well as is considered to be helpful in encouraging lymphatic drainage. One of the gifts the Three Kings reputedly carried, Frankincense is indeed a kingly oil. Frankincense has a distinctive scent, with deep and earthy tones. It has a 'grounding' effect from an aromatherapy point, helping to clear and calm the mind. It is also wonderful for skin care, particularly for dry skin and scars.
Ylang Ylang Ylang Ylang has a floral, sweet scent and is beneficial for softening the skin and helping to maintain moisture. It also lends some antiseptic properties to the mix.
Geranium has what is described as a 'rosy, leafy' scent, it adds freshness to our blend and also brings the added benefit of having deodorant properties too.
Lemongrass If you've ever cooked with Lemongrass, you'll find the scent is instantly recognisable. Fresh and herbaceous, Lemongrass is both bactericidal and has deodorant properties, making it the perfect addition to natural deodorant as it helps to reduce the bacteria on the skin and offer odour reduction.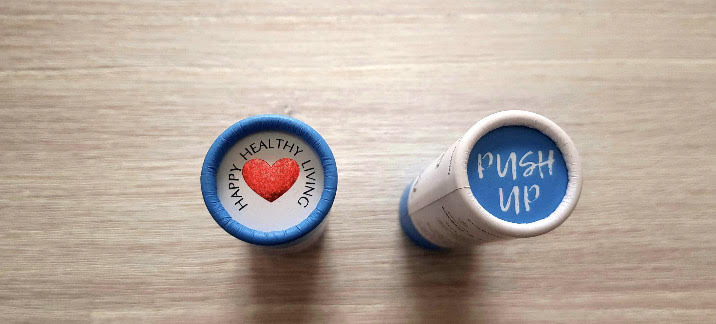 Patchouli Heady and exotic, Patchouli will likely spark memories of incense sticks with its spicy, woody scent. Patchouli is another oil that combines deodorant properties with anti-inflammatory qualities and is also astringent, helping to exfoliate the skin and remove dead skin cells.
Sweet Orange oil is a powerful lymphatic stimulant and may help to encourage lymphatic drainage (there are lymph nodes in your armpits). Its bright and fresh scent will remind you of freshly peeled oranges on a summer day.
Cold Pressed Lime Cold Pressed Lime offers a rich citrus scent, which is slightly sweeter than the scent you'd expect from fresh limes. Cold Pressed Lime oil is considered to be a lymphatic stimulant, and as an astringent, may also help to reduce the production of sebum (which is what makes skin oily and can harbour bacteria.