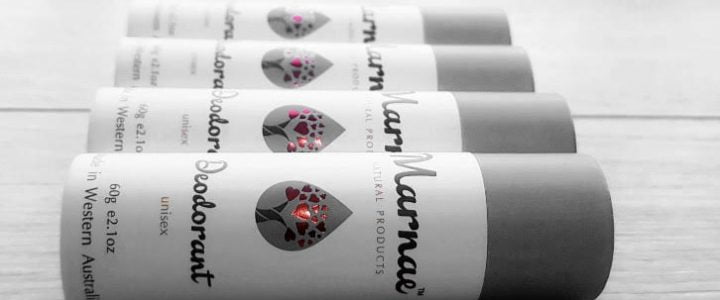 Natural products and their benefits to your body and the environment are slowly being discovered, and take it from us, they really make a difference! Let us tell you more about why you should consider making the switch.

According to the Australian Academy of Science, typical, mass-produced beauty products will contain anything from 15-50 ingredients. An average woman tends to use between 9-15 products per day, including face cream, lipsticks, makeup remover, perfumes, etc. This combined number means that women place around 515 chemicals on their skin each day (https://www.science.org.au/curious/people-medicine/chemistry-cosmetics#:~:text=A%20typical%20product%20will%20contain,each%20day%20through%20cosmetic%20use )
On the other hand, natural products work with your skin and use ingredients found in the environment that are better and gentler on your skin. The minerals and vitamins can be absorbed into the skin easily, as there are no chemicals getting in their way. While they may take time to be accustomed to your skin after switching over from chemical-based products, you will feel and see the difference after using them.

Natural products are often Earth-friendly and better for the environment. Created using less harsh methods than mass-produced goods, these products are manufactured in smart factories and release fewer toxic chemicals into the air and water.
While it is true that natural products are often more expensive, maybe you should consider why other products are so easy to find and much cheaper. Naturally-made products often use ingredients that require better control, especially if they are organic and cannot employ the use of any chemicals to be grown. However, in the long run, adding them to your personal care routine will be beneficial for your skin. You will be able to justify spending more on something that is noticeably better for you and your body.
Marnae natural products are made with no aluminum, are Australian handmade, perfect for sensitive skin, and have a pleasant natural fragrance.

Marnae natural products use a combination of –


Frankincense – an important essential oil, it has been used in Ayurvedic medicine for thousands of years. It has a woody, spicy scent and is even known for fighting certain types of cancer. It promoted cellular health, immunity, and is great to add to your skincare routine.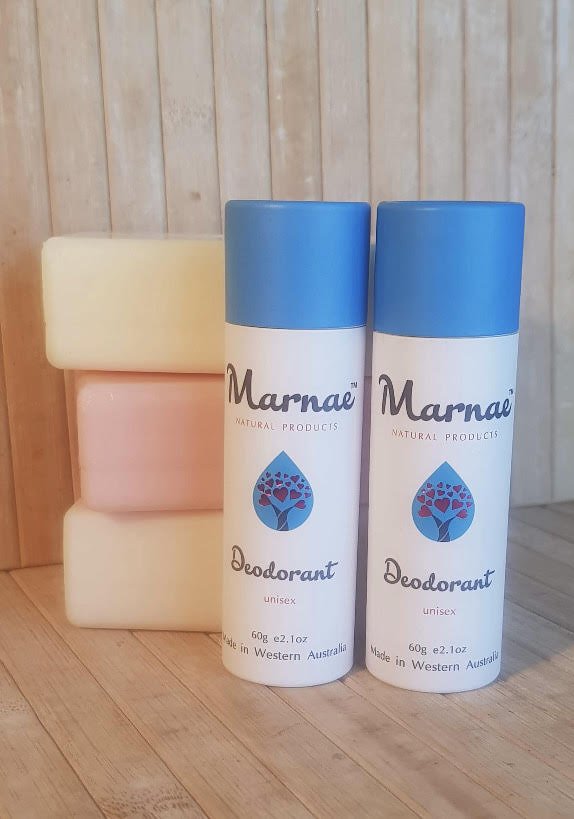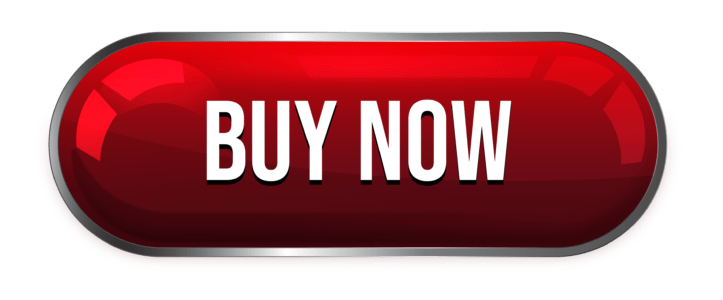 Bergamot – is a type of citrus fruit known for its several benefits. The plant extract is used to make medicine. The essential oils are said to be purifying and help sleep as the fragrance has a calming effect.

Patchouli – the leaves are a powerful essential oil and should be added to your personal care routine. Calming for the mind and body, the Patchouli plant helps moisturize and promotes a glowing complexion.
Marnae natural products are earth-friendly and use methods that help them act as a natural bacteria destroyer. They are a healthy alternative to most deodorants as they contain no aluminum, and the pleasant natural fragrances come together to make a native deodorant, that is a great antiperspirant and perfect for sensitive skin too.